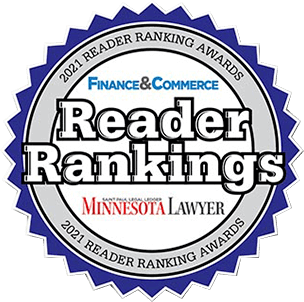 Digital Forensics Experts in Mobile Devices, Cell Towers, Computers, and the Cloud. Expert Witnesses in State and Federal Courts Nationwide.
Do you need to recover digital evidence to investigate an upcoming criminal or civil court case? Do you need to retain an expert witness who can explain findings from digital forensics clearly and factually so a judge, jury, or opposing party can understand its relevance and materiality to your case? Or, do you need an effective narrative report, affidavit, or declaration drafted by an experienced digital forensics examiner who is a licensed attorney in federal and state court?
Carney Forensics is a digital forensics investigation firm based in the upper Midwest. We assist attorneys and investigators like you, and your clients, with recovery of admissible digital evidence. We examine cell phones, tablets, personal computers, corporate servers, GPS navigation devices, fitness trackers, electronic documents, social media, online cloud accounts, and, of course, email.
We retrieve digital evidence like text messages and GPS track points from over 39,000 makes and models of mobile devices. We recover digital evidence from over 590 unique versions of mobile apps. We obtain deleted and hidden digital evidence for presentation in your court case. Our clients enjoy quick, convenient service, user-friendly reports, and effective expert witness testimony by a licensed attorney. Please call or email us for your no-cost initial consultation. Or, submit your digital forensics case to get started.

John Carney is a lawyer, computer scientist, and ESI guru with an especially sophisticated understanding of mobile devices. John's work on my recent case was instrumental in pressuring the defendant to agree to an incredibly favorable and unprecedented settlement. Dan Grossman Attorney at Law, Atlanta, GA

Just wanted to thank you for meeting me downtown yesterday and getting the text messages recovered from the cell phone so quickly. Great job! That really was outstanding. We are now ready for whatever happens in this case. Richard Ohlenberg Attorney at Law, Minneapolis, MN

You are fast, reasonably priced and very knowledgeable. I am glad we have the opportunities to use your services! Mary Novacheck Attorney at Law, Bowman and Brooke LLP, Minneapolis, MN

Just wanted to let you know we received the judge's verdict today – NOT GUILTY!!! Your work in the case was so important to the outcome and I cannot thank you enough for everything!! Lauri Traub Managing Attorney, Office of Public Defender, MN

Our firm has used Carney Forensics on a number of litigation files. John Carney is always prompt and thorough. His education and extensive work experience in both computer technology and the law facilitate his communications with lawyers or judges regarding e-discovery and electronic evidence. Stephen Snyder Attorney at Law, Snyder & Brandt PA, Minneapolis, MN

Mr. Carney provided expert services on a complicated first-degree murder case. He is highly experienced and knowledgeable in the field of digital forensics and mobile phone technology, and his written reports and in-court testimony in the case were persuasive and helpful. He is easy to work with, responsive, and extremely professional. Thanks to his work, we successfully obtained a new trial for the client. Rachel Bond Managing Attorney, Appellate Public Defender, MN